About Us

myClinicalExchange LLC is a Colorado-based information technology professional services organization specializing in e-business solutions for our clients. Our firm has been in the Education Technology vertical for 15+ years and serves clients nationwide. Collectively our Team have over 60 years of experience in Higher Education and Healthcare market. Our mission is to provide quality technology solutions that help impact the education of students in the 21st century.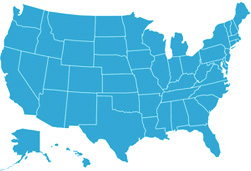 We offer our clients so much more than just a technology solution. Our top-priority is to provide quality products, services and resources to best serve our client-partner needs. Our credibility, trustworthiness and distinction are as important in our client-partner relationships as are the services we provide. We have built our reputation on our client-partners complete satisfaction. We take the time to listen to your goals and strive to build a relationship with you so that your program excels in every way possible. myClinicalExchange system was used to track over several thousand students clinical rotation each year across different programs including nursing, pharmacy, and allied health.
myClinicalExchange is capable of reducing operating cost by several thousand dollars or more per year. This system accomplishes reduced operational cost by increasing efficiency for all who are involved with a student's clinical placement through automating what is usually a manual, and potentially error prone, process.
We currently work with several Hospitals, Universities and Consortium nationwide. We have never believed that one software program will fit the needs of every Hospital or University so each partnership is unique and each time, we tailor myClinicalExchange to the needs and specifications of that Facility. After all, understanding your programs' needs and challenges helps to build a better solution, and we believe that we will only succeed if you succeed.
Click here to learn more about myClinicalExchange (or) Contact Us if you need additional information